Experienced South Dakota Home Inspectors
Contact Discover Home Inspectors today to book your home inspection!
request a quote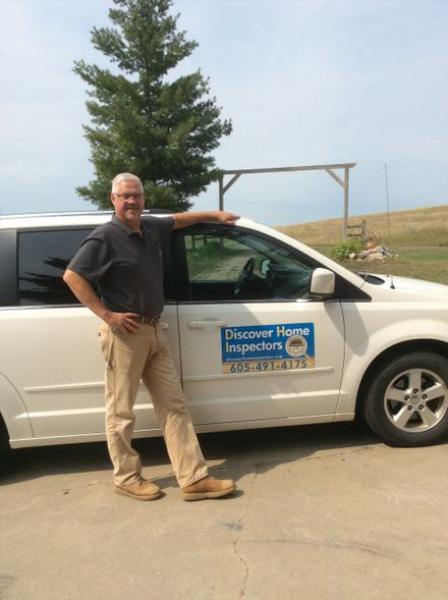 Get the information you need and the protection you deserve before buying a new house.
Discover Home Inspectors provides comprehensive residential home inspection services throughout South Dakota. We offer structural inspections, radon inspections, and pest inspections for your convenience. We take our time to carefully inspect all areas of houses, including heating and cooling systems, roofs, attics, basements, plumbing systems, foundations, electrical systems, and many other interior and exterior components.
Contact Discover Home Inspectors today to learn more about the comprehensive residential home inspection services we offer. Give us a call at (605) 491-4175 to get started.
Why Choose Discover Home Inspectors?
When you choose Discover Home Inspectors, you are choosing an expert to have on your side. We know exactly what to look for when it comes to inspecting homes. We know how to detect structural damage, pest damage, and radon. We are licensed and certified for your peace of mind. Reach out to Discover Home Inspectors to learn more about our thorough home inspection services.
Locally Owned & Operated
Experienced Inspectors
Superior Customer Service
Licensed & Certified
Let's Talk!
We're here to help, please don't hesitate to reach out! Request a quote or talk to us about our comprehensive residential inspection services.